---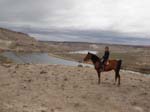 2020 Owyhee Tough Sucker 25,50
April 4 - Alas, CANCELLED
Owyhee desert No Frills rides. April 2 - 25, 50 and Trail Ride. Easy/moderate early rides with good footing.Some sand washes, some rocky sections Ridecamp at Teeter Ranch, Ride managers Regina Rose and Steph Teeter.
---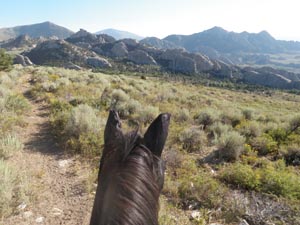 2020 City of Rocks Pioneer, 3 Day Ride - 25,50,35,55 - Not Quite the 10th Anniversary!
June 13,14,15
Basecamp in Almo, Idaho at 5000 ft elevation. Three days of riding, LD and 50/55 each day. Some challenging scenic climbs, mostly good footing. Ride Manager Regina Rose.
---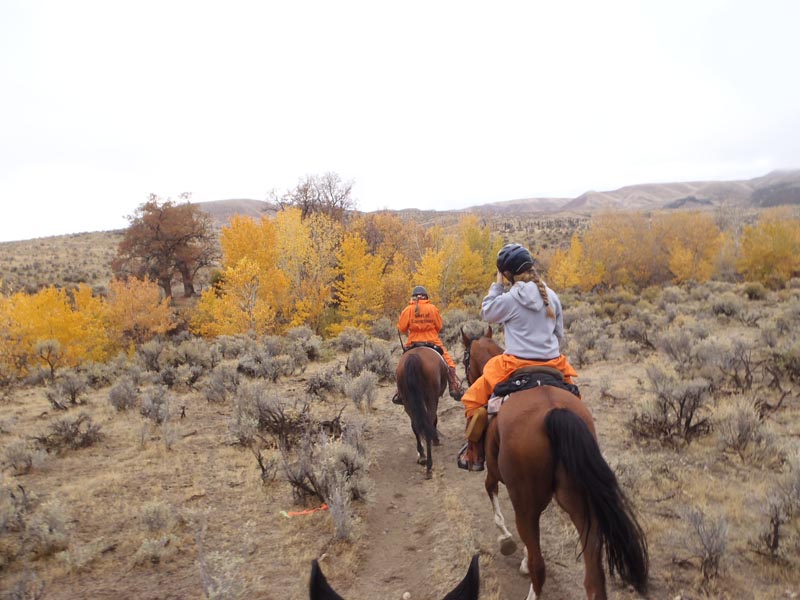 2020 Owyhee Hallowed Weenies 25,50
October 31
Good footing, easy desert trails. Ride Manager Regina Rose

---
---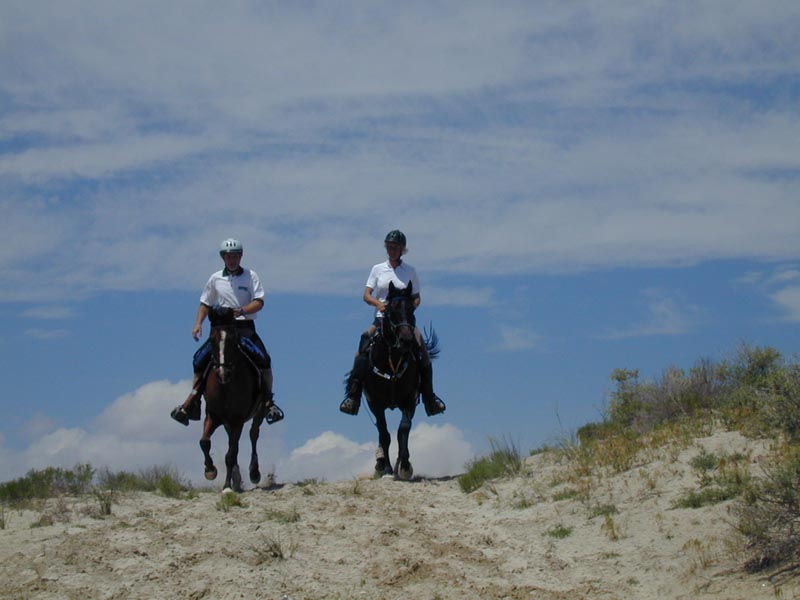 photos: 2003 Pacific South Challenge 100 (May 27, 2003)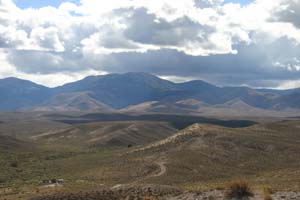 AERC NC photos || Arabian Nights photos
Tour d'Oreana
Tom Noll's Story
---
Ancient Shores

Kathy Irvine

Just like your vagrant tumbleweeds,
recollections of you drift
through my thoughts.
You were handsome
as your wind burned cowboys
with sagebrush collar
worn against a craggy jaw.
You took me to high places where you
revealed a ravaged past,
and why you wear spines and armor plates
without apology.
Your moody sands etched a deeper truth
in my face. Still, in the shady embrace
of your cottonwood canyons I was renewed.
And, in purple evenings with moon as bold as day.
you gave me fortunes in the stars.
You were a first kiss. But, tomorrow is what I dream.
'Till we meet again, Owyhee.